History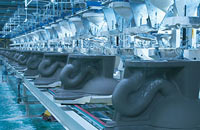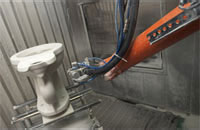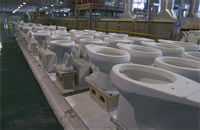 The name Vortens™ comes from two words which, in their truest form, mean "focused power."
And in the truest sense, that is what Vortens' history is all about: maintaining a centralized focus on the power and performance today's customers demand from a premier manufacturer and distributor of sanitary ware.
Vortens was introduced in 1996 to fulfill a need for quality plumbing fixtures exclusively for wholesale distributors and contractors in the United States and Canada.
Since then, Vortens has established itself as a premier line of sanitary ware products, combining affordability with superior design features and reliable performance.
Today, Vortens offers a complete line of residential plumbing fixtures and light commercial products – all with the attention to powerful performance that's worthy of its name, and true to its heritage.
Our commitment to engineering and manufacturing superiority is the same as it was over a century ago. We believed then that the highest quality products require only the best manufacturing facilities and that belief is even stronger today.
That's why the Vortens manufacturing facilities are among the most efficient and modern in the world. We constantly update our plants and employ the most modern technology to ensure that our products will always live up to our promise of innovation and reliability, as evidenced by the 2002 completion of our state-of-the-art, 400,000 sq. ft. manufacturing facility for Vortens Plumbing Fixtures.
As a leader in the residential and commercial markets, customers rely on Vortens to continually bring new thinking to this age-old industry.
And we don't disappoint.
Today, Vortens designs and manufactures a creative variety of toilets, lavatories and urinals that set the pace for forward-thinking style, innovation and performance. It's a continuing commitment to staying ahead that we stand behind.